Through the many years of experience in complex building approval processes, our management team achieve higher levels of value/quality in land use, thereby increasing the value of the land. In close dialogue with public and private stakeholders, we provide our partners a good reputation of the measure and quick achievement of set targets.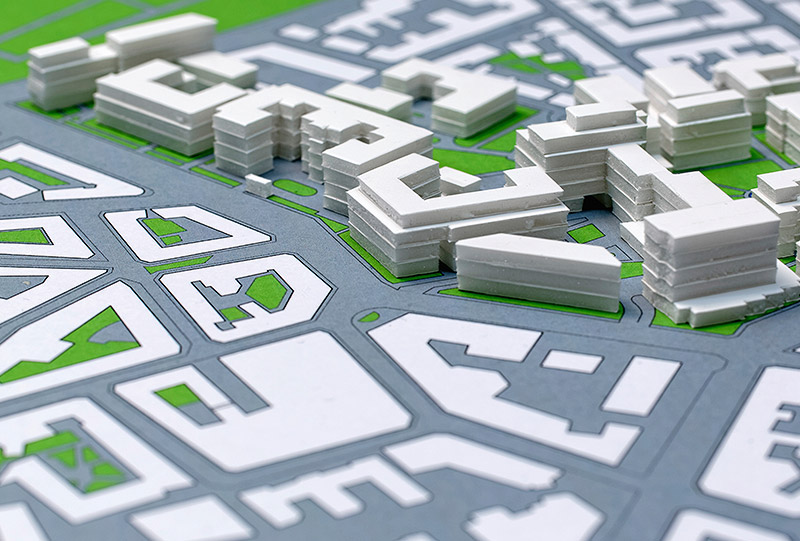 Urban district development:
In the development of disused sites into modern urban districts, we pay attention to an attractive diversity of use, interesting architecture whilst at the same time high economic viability. In cooperation with local authorities and citizens we turn vacant spaces into attractive living spaces.
Post-urbanisation:
We increase the efficiency of urban land through innovative concepts in close coordination with planning authorities and owners. Thus, we realise hidden values whilst at the same time creating new spaces with added value for investors, residents and users.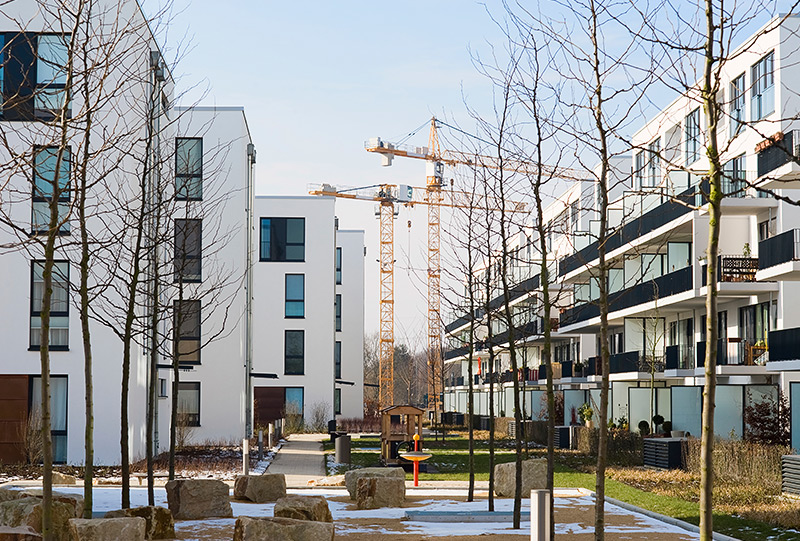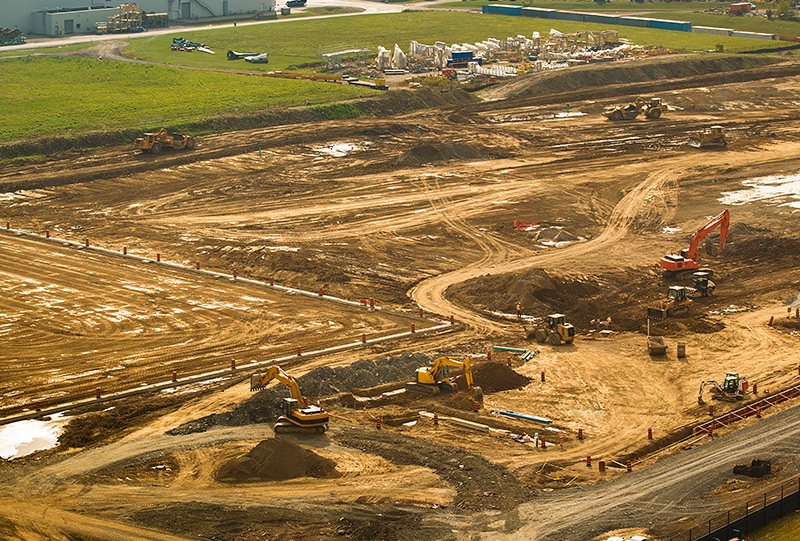 Land development:
We develop industrial land for projects at conveniently located sites. From the initial idea right through to completion, we lead close dialogue with all stakeholders to achieve optimal use of the site.
Real estate which fits like a tailored-made suit.
We realise real estate which addresses the special requirements of medium-sized companies. Here we find the perfect blend of current individual orientations and high flexibility for future use.
Maximum functional value – minimum capital commitment
With our "built to suit" solutions companies do not need to make capital commitments in commercial real estate. Companies can, for example, in the context of sale and leaseback transactions, sell portfolio properties and lease back as fully developed. Alternatively, we conceive and realise tailor-made new rental locations.
Continuous change – flexible solutions
Entrepreneurs need planning security, which also concerns the use of their real estate. In allowing commercial properties to always adapt to new business requirements, we take particular care in the conceptualisation of a high degree of flexibility within the leased area.
Structures from yesteryear need concepts for tomorrow.
With innovative ideas, we make individual properties and former corporate locations attractive again for future uses. To do this, we identify potential for value creation and derive a locational development and asset management strategy.
Key aspects
Identification of potential value creation
Business plan development
Weighing up revitalisation vs. redevelopment
Taking into account current and future user requirements
Performance focus
Medium-sized corporate real estate
Conversion and transformation of former production, commercial and industrial real estate
Revitalisation of residential and commercial buildings
Post-urbanisation